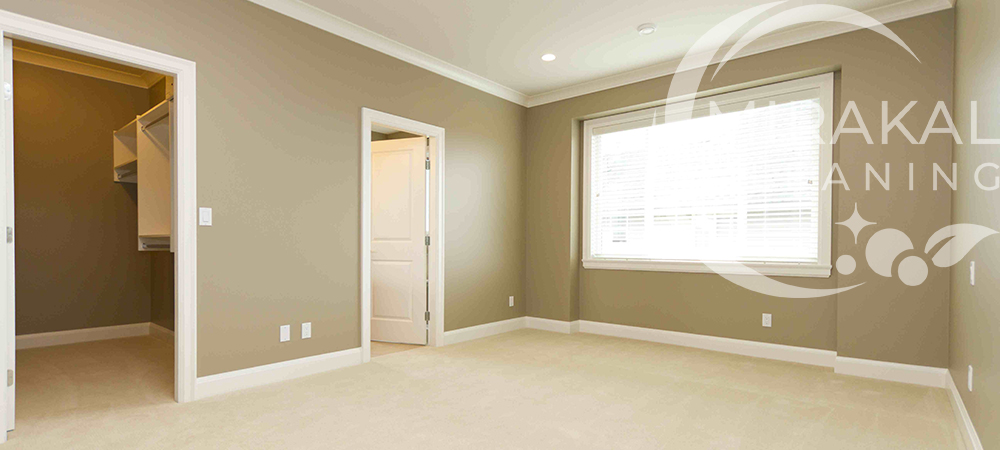 We provide a comprehensive service for end of tenancy cleaning in Guildford, Woking and the surrounding areas.
Whether you are a tenant, a landlord or a letting agent, MiraKal Services can carry out a thorough clean for you at the precise time on the specific date you require, leaving the property spotless for re-letting or for immediate occupation by incoming tenants.
End of tenancy clean for tenants
If you are a departing tenant in Woking, Guildford, East Horsley or a nearby location, we can clean the rented house or flat you are vacating from top to bottom including, if you wish, cleaning carpets and upholstery.
We clean all rooms, with careful attention paid to insides of cupboards and drawers, and meticulous care taken with tiled surfaces, worktops appliances and suites in kitchens and bathrooms.
Having a comprehensive and fully documented end of tenancy clean done by us will help you demonstrate to the landlord that you have returned the property in faultless condition, helping you to secure the trouble-free return of your deposit.
End of tenancy clean for landlords
If you are a landlord with a newly acquired property in Guildford, Woking or the surrounding area, whose recently departed tenants have left the property requiring a professional clean, MiraKal will come in exactly when you need us to, and clean the property thoroughly for you.
Our clean can include cleaning carpets and upholstery, replacing light bulbs or carrying out other basic housekeeping tasks required to make the property ready for remarketing or for immediate occupation by your next tenants.
We take complete responsibility, and carry comprehensive insurance, for our cleaners while in your property.
End of tenancy cleans for letting agents in Guildford and surrounding area
If you are a letting agent with a regular need for end of tenancy cleaning, please contact us.
We are always able to schedule thorough end of tenancy cleans for you, at highly competitive prices, exactly when you need them.
We will be pleased to collect keys from your office and to return these once the clean is complete.